Daily Gold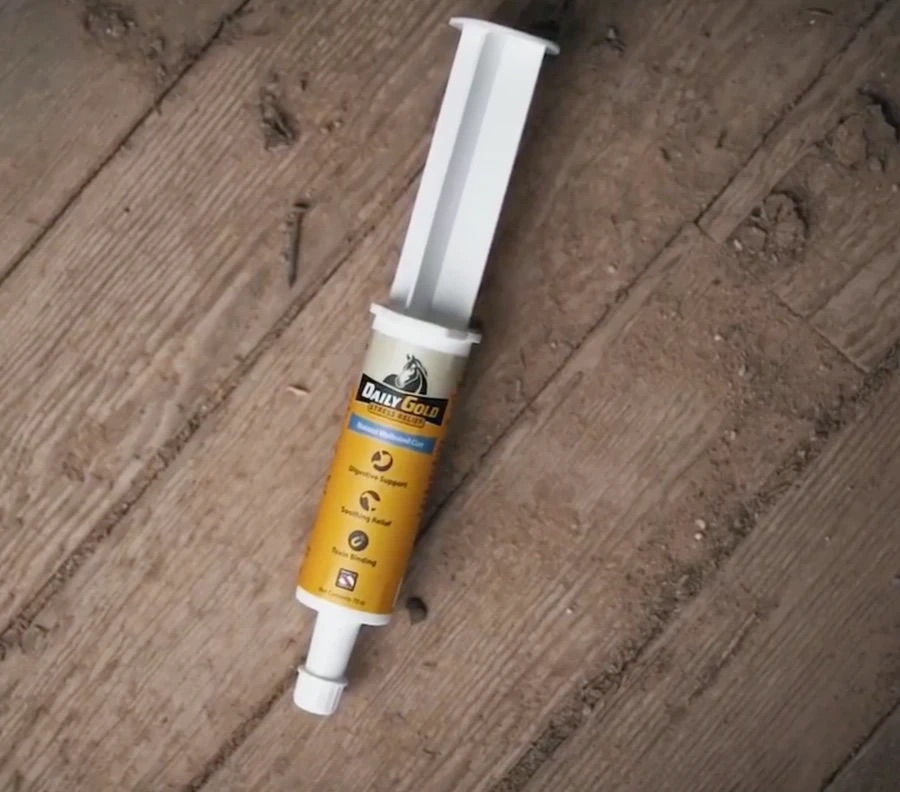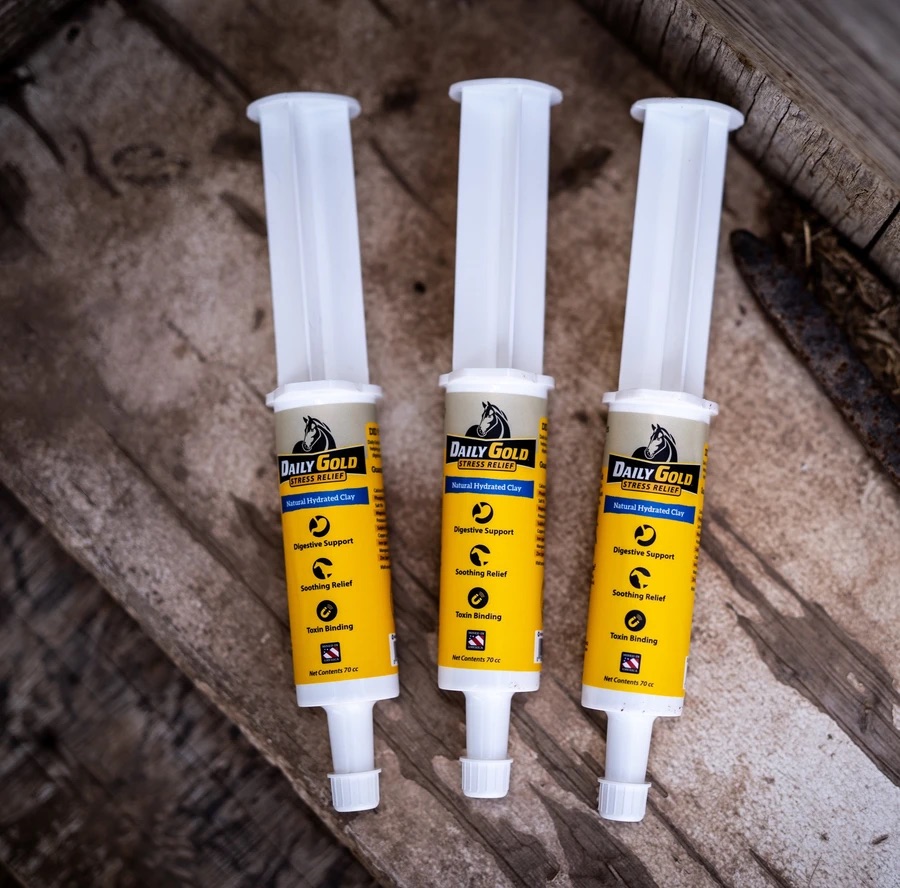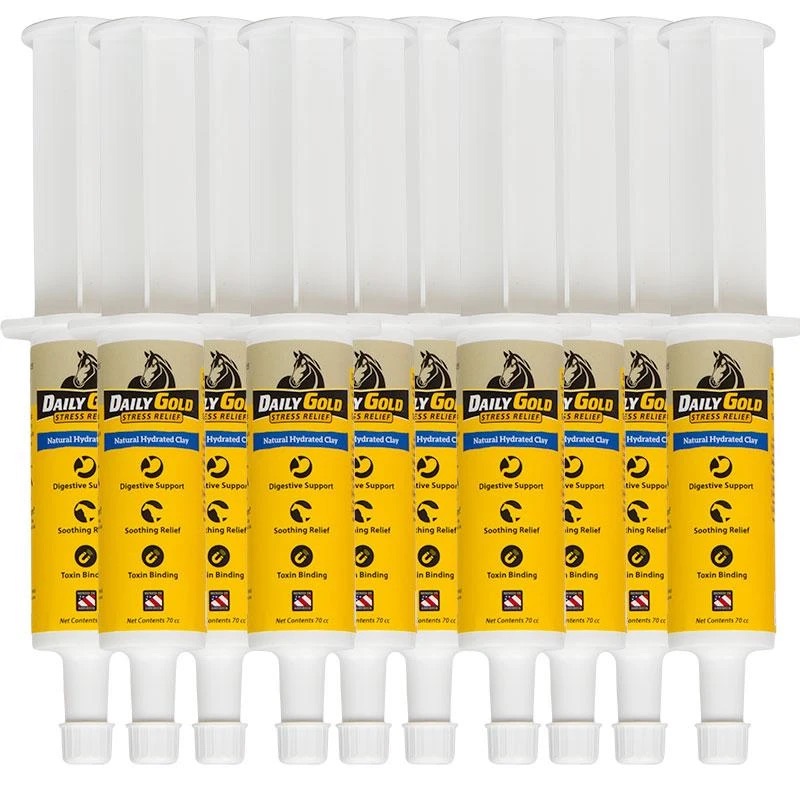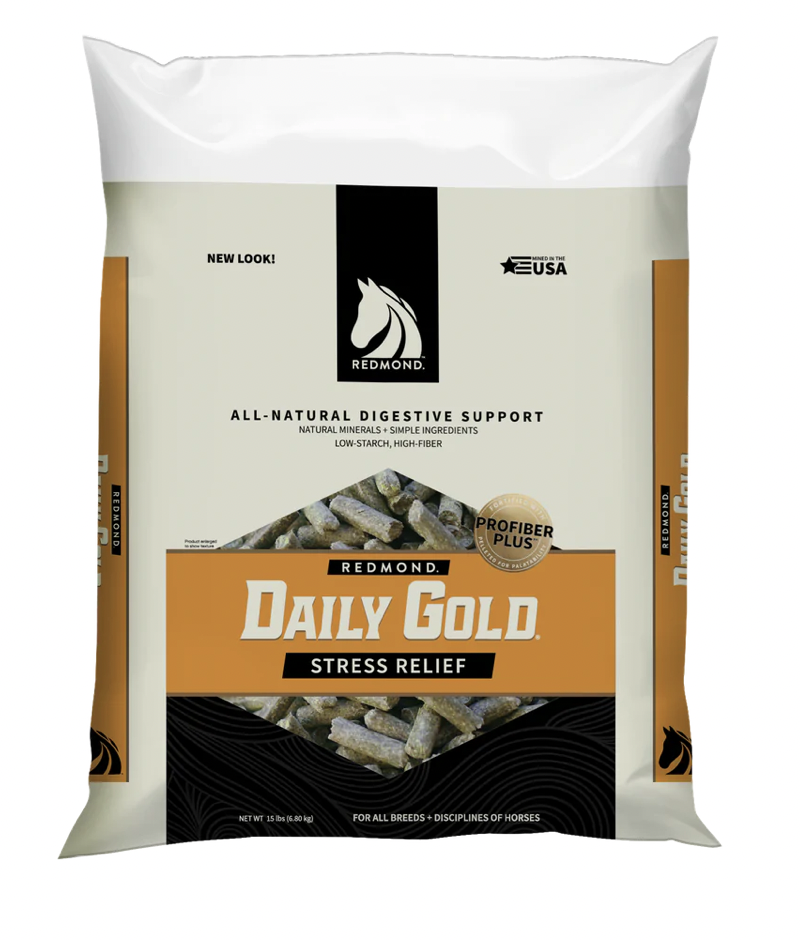 Daily Gold Quick-Relief Syringe delivers on-the-spot relief to calm pre-race jitters by buffering stomach acid and helping your horse feel more relaxed, comfortable and focused. Quick Relief Syringe offers fast relief for faster times. When would I use the Daily Gold syringe?
Extra protection prior to or during stressful situations, such as: trailering, competing, moving, etc.
A quick way of dosing at the first notice of symptoms associated with a sore stomach or colic.
A way to alleviate ulcer pain by lining the stomach.
Pre-ride calming so you can have a great ride.
Daily Gold Fiber (Pellet) delivers all the health and calming benefits of Daily Gold Stress Relief, but in flavorful, easy-to-feed bites. Our low-starch, high-fiber formula is perfect for ulcer-prone horses and picky eaters. It buffers acid, improves digestion, and naturally repairs equine ulcers. Horses love this new palatable formula! 
Highly Palatable
Digestion Aide  
Ingredients: Alfalfa stems and montmorillonite clay.
Feeding Instructions: Feed 1 pound (about 3 cups) daily to full-grown horses, and ½ pound (1 ½ cups) to small horses and ponies. For best results, soak Daily Gold Fiber before feeding. Also safe to feed with a Redmond Rock Crushed mineral product.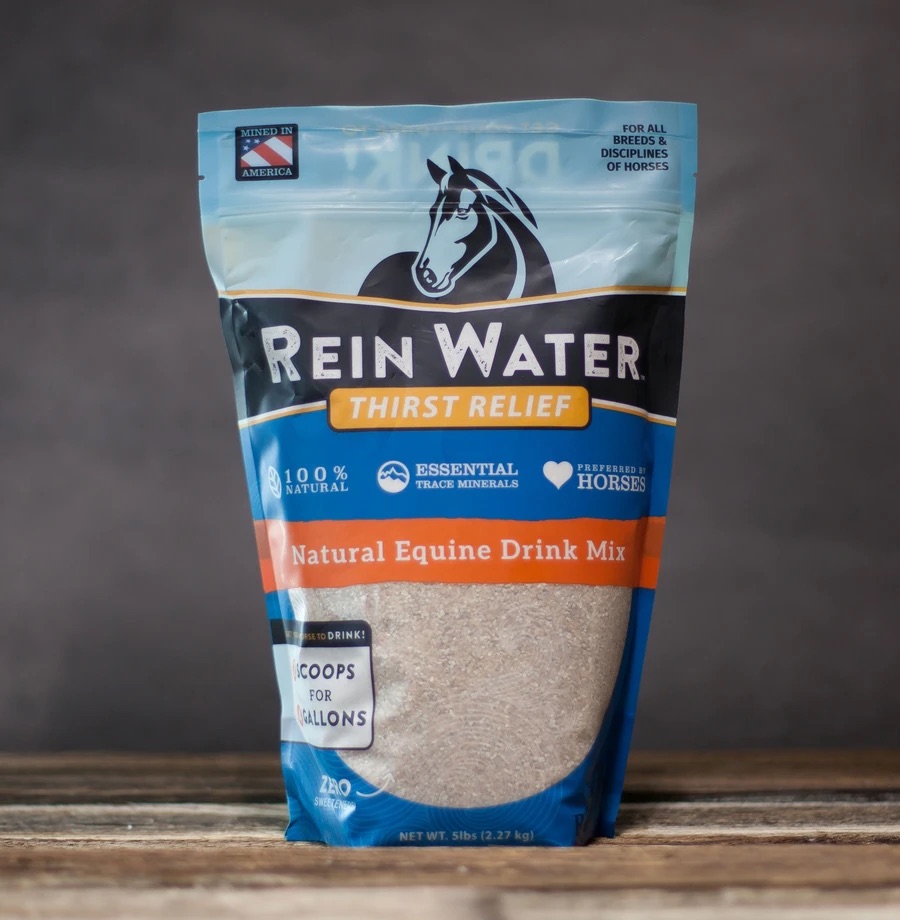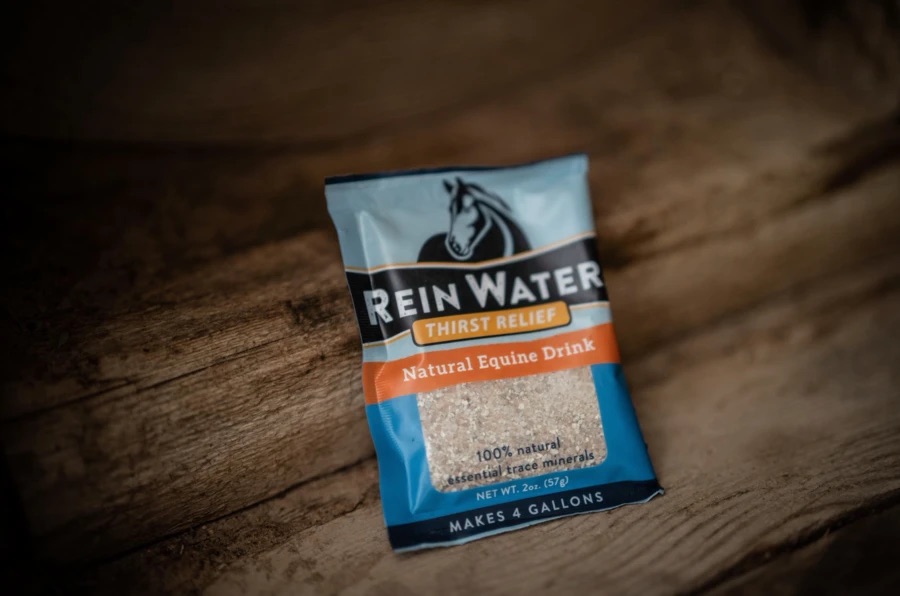 This all natural powder drink additive that encourages horses to drink more while providing them with natural electrolytes. The natural ingredients come from Redmond's mineral deposits in Central Utah and are brought to you in their natural, unrefined state, full of beneficial minerals.
Directions  for use:
Mix 2 scoops (2 oz.) of Rein Water in a bucket with about 4 gallons of fresh water. Always provide a separate water source with fresh water. We understand that your horse might be ignoring his water altogether, so we suggest adding Rein Water to his feed. This will help trigger his desire to drink.
Redmond Rocks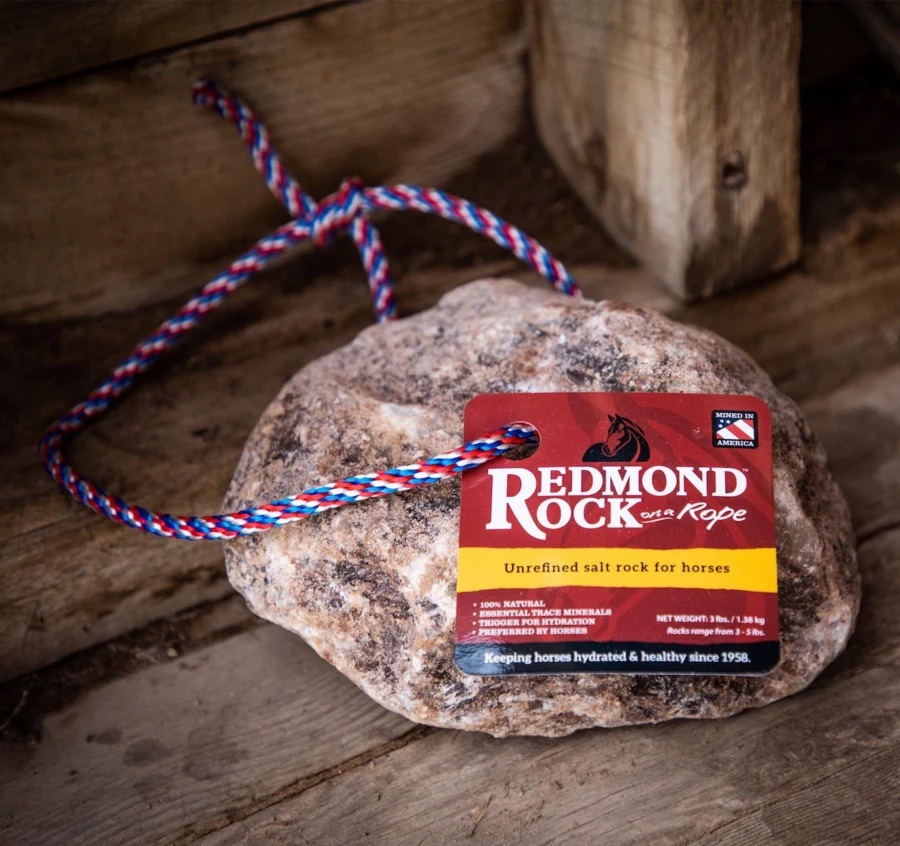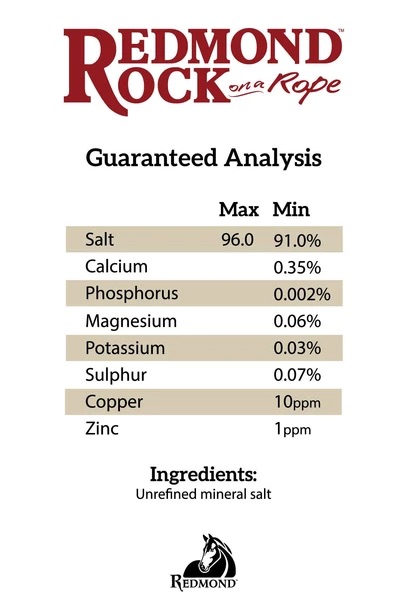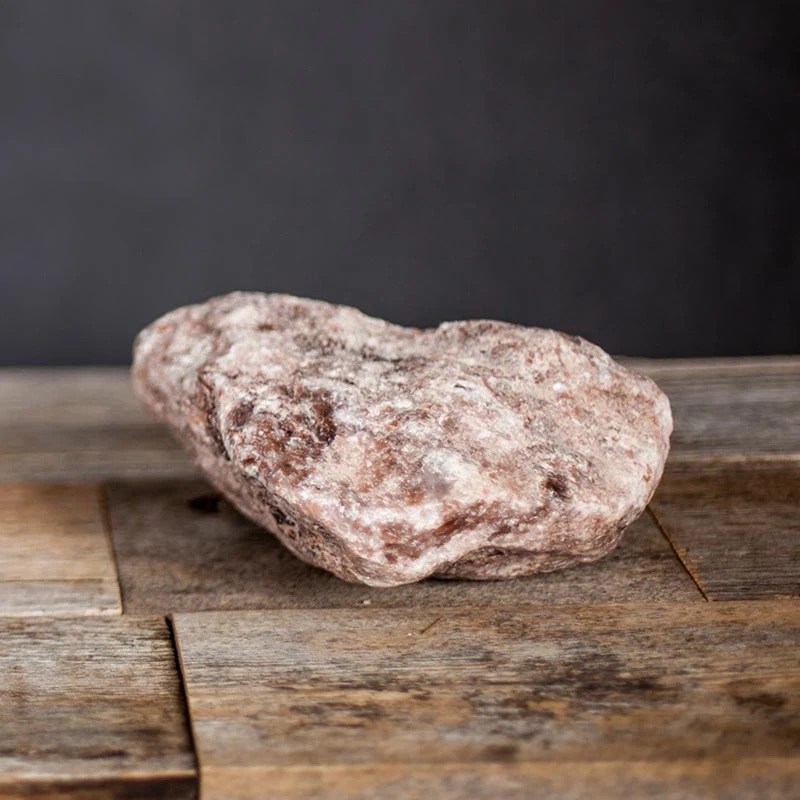 Redmond Rock on a Rope is ideal for hanging in the barn, stall or fence post. This all-natural equestrian salt mineral lick is a great electrolyte replacement and helps keep bored horses occupied. Whether you ride your horse competitively for show, eventing, or just take him on the trail for a brisk Saturday morning ride, Redmond Rock can help restore balance and improve the time you and your horse spend together.