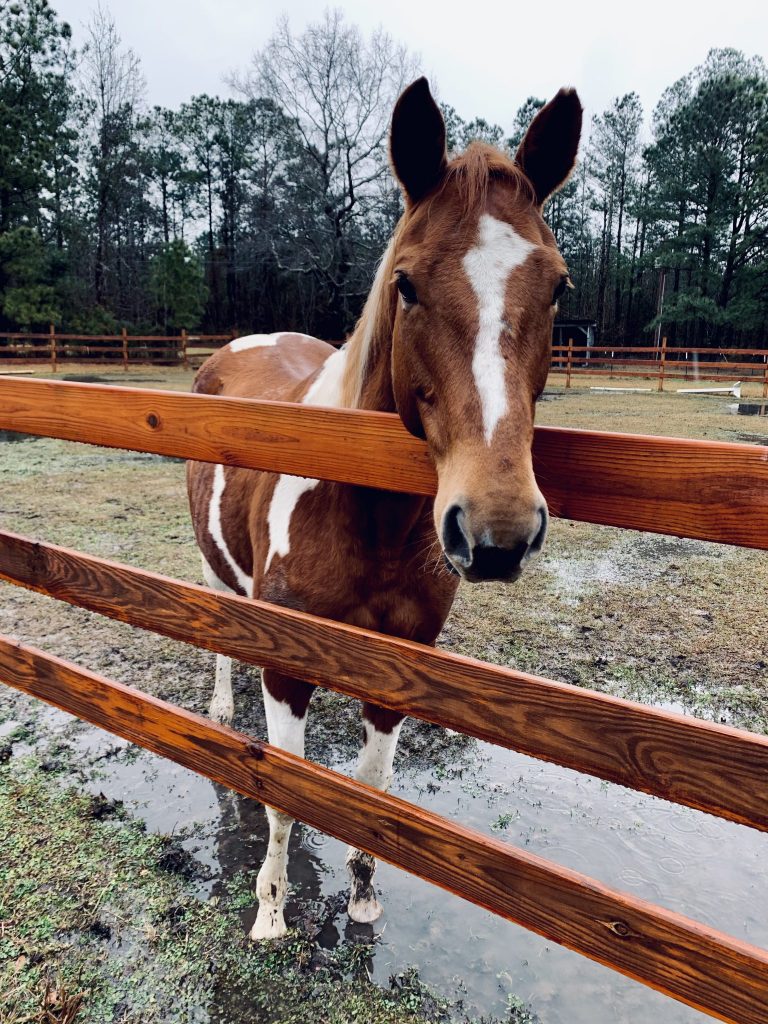 12yr old Sorrel Paint Mare – 15h
UTD on vaccines, farrier and deworming. Dahlia has a great stop and really engages her hind end. This mare moves out beautiful with smooth gaits. Here is my current eval for what life would be best:
Trail – This would just require more miles with an intermediate/experienced, quiet and patient rider. Dahlia can be extremely inquisitive but can also be skeptical of certain things out on the trail. I have found that once she has been on a route 2-3 times, she is fine. We have had barking dogs run at us and trucks pass us on the road without issue. In the pasture, she is the first to run towards commotion; this shows me that she has a natural confidence. Whatever happened in her past caused her confidence in humans to burn out. Now she is getting that back.
Liberty – Since Dahlia has great ground manners and likes to have mental stimulation, I think someone who wanted to teach her some liberty would have a great prospect. She is a very pretty mover and has smooth gaits. On the ground, Dahlia has more confidence since she can visually read your body language as opposed to having to trust the "feel" of someone in the saddle.
Therapeutic – This girl absolutely LOVES to be loved on and is a treat addict. I think she would enjoy a life being adored by people who need some horse snuggles. She loves to have her face brushed and is always slow and gentle about taking treats.